Competition Successes.
I don't enter that many competitions but I am intending to enter more with my specialist Equine portraits and horse related photographs. So at the moment this is relatively empty but it will grow so watch this space.
First Over the Last
Runner up in Kimber Coates Action Print Competition 2014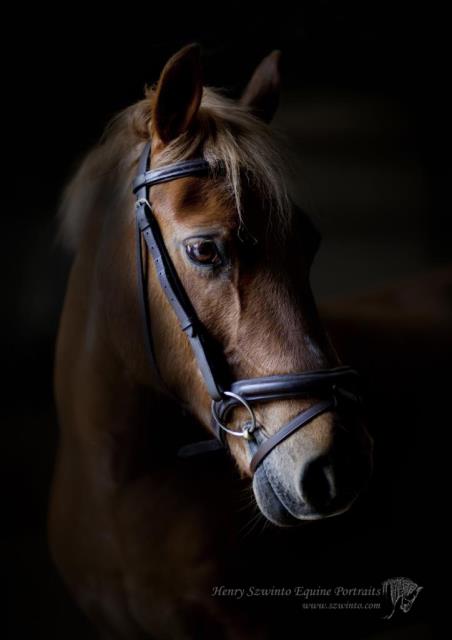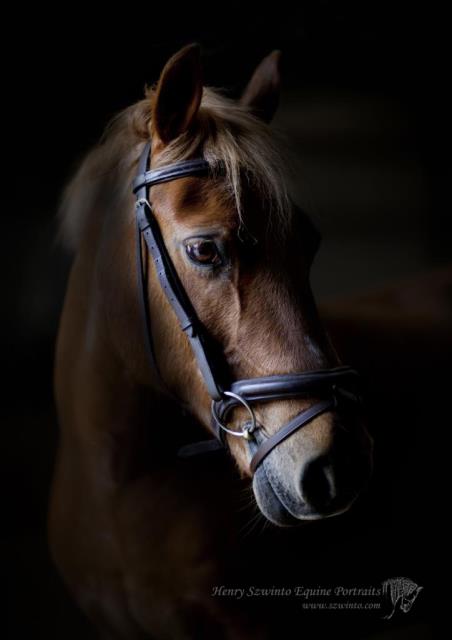 Paddy the New Forest Pony
Paddy was my first horse portrait entered into the Southampton Camera Club regular competition and he immediately scored a 10 and a Seal of Merit.  Paddy was also entered into the Southampton International Exhibition where he was accepted and scored 12/15.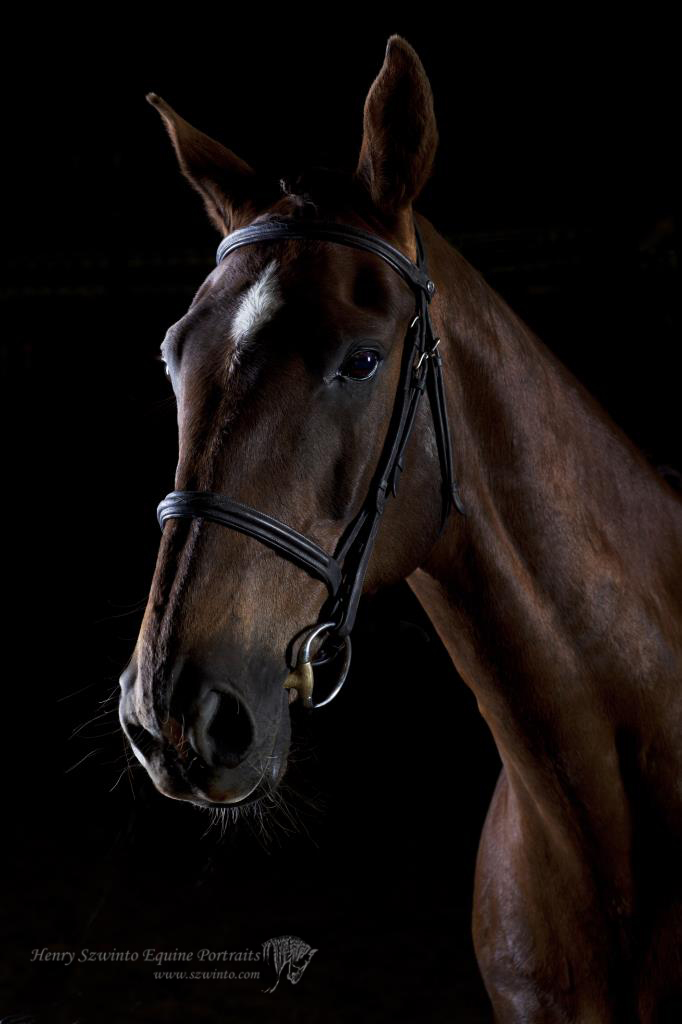 Valour the Dutch Warmblood
Valour was my second entry at the club and received another 10 and a Seal of Merit.
Turning for the last sequence
Taken during a competition in Macon, France this flowing image gained me a 10 and a Seal of Merit again at the club.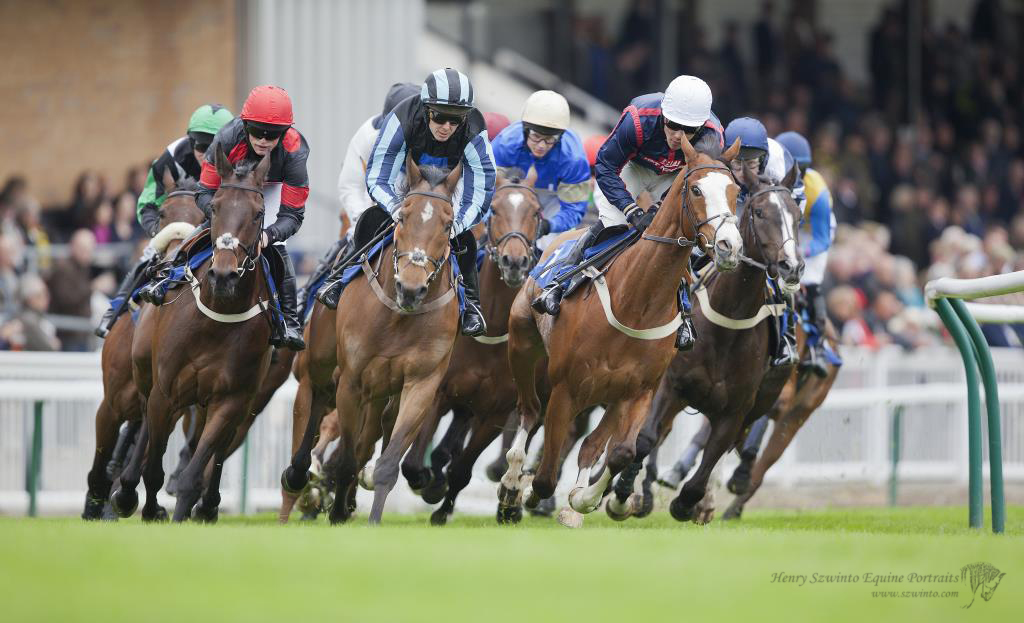 Rounding the top bend
From an excursion to Fontwell Races, Rounding the top bend scored another 10 and Seal of Merit at the club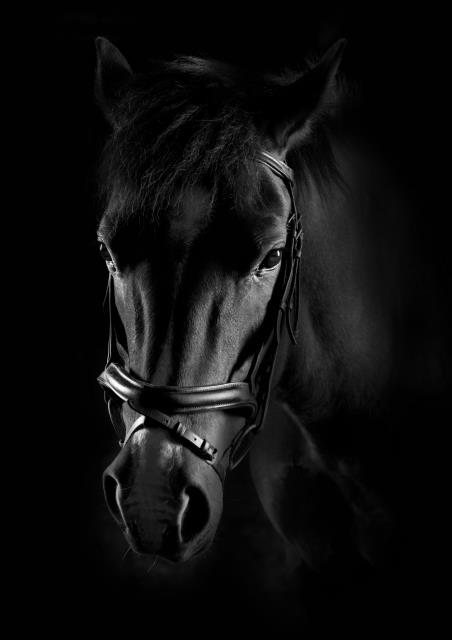 Woody
This was my first black and white portrait entered at the Southampton International Exhibition and was accepted with a score of 11/15
A Guiding Hand
A Guiding Hand received a 10 and Seal of Merit at the club competition which gave me a lot of personal satisfaction and is a poke in the "eye" for the Royal Photographic Society.
I believe I can Fly
This is Semoto, a Lusitano gelding.  The judge commented that "the author must have a huge studio" and he is effectively right.  Semoto was pretty used to free jumping so we set up a studio in an indoor arena and got him to jump whilst I caught the action. Semoto scored 10/10 and a Seal of Merit.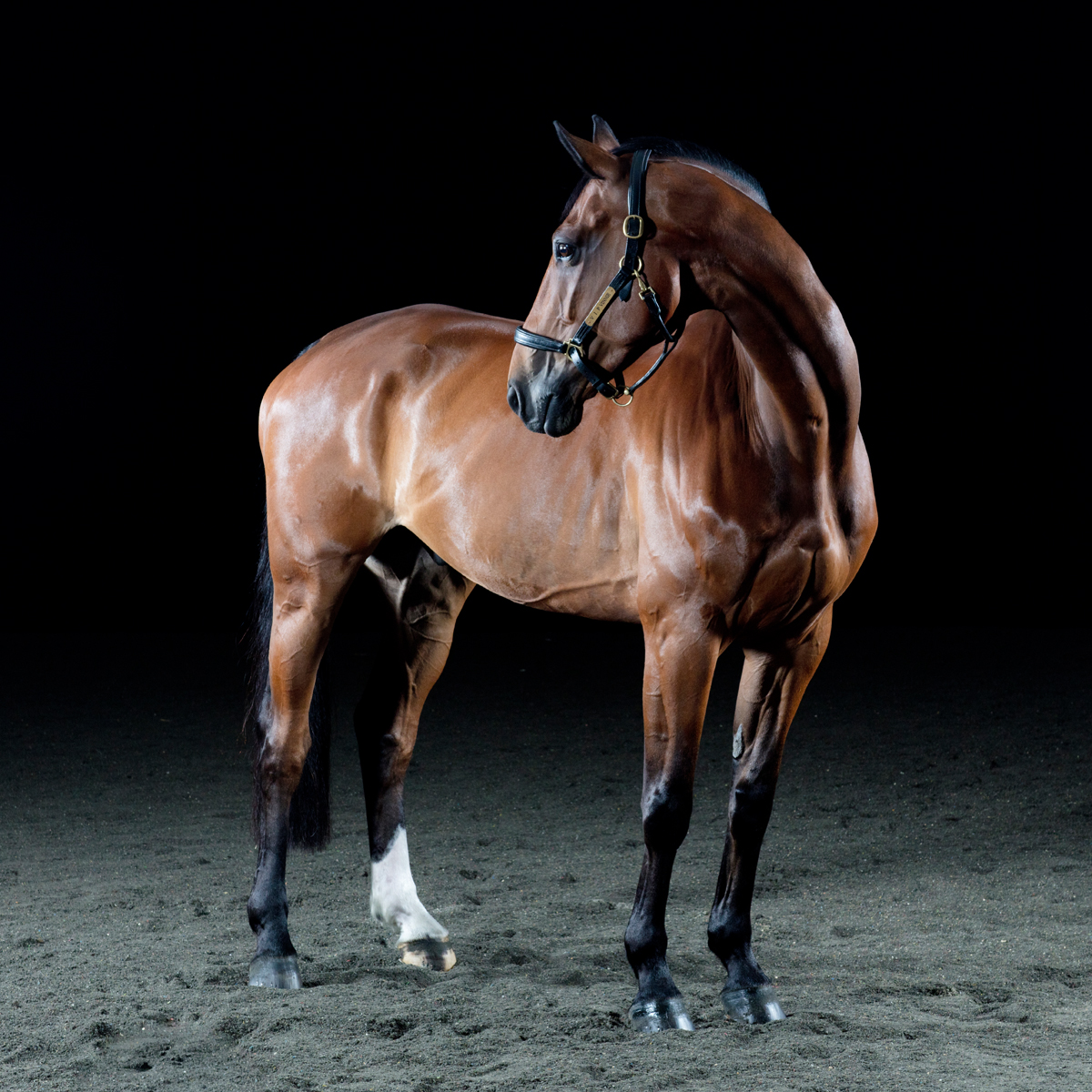 V.I.P. Vinnie
This portrait was from a photo shoot with Will Rawlin and received a 10 and a Seal of Merit in the club competition.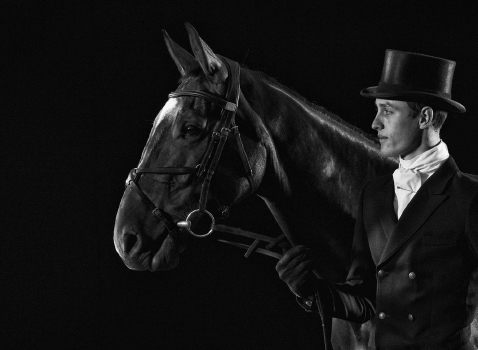 Will and William
Accepted in the Monochrome Print section of the 2018 Southampton International Exhibition with a score of 12/15.
Pegasus
After the photo shoot with Semoto I had this image in my mind for some time.  At last I had suitable photos of an egret where I could use the wings and the clouds come from a tropical rain storm in the Komodo National Park. This photo is actually made up from 7 different elements.  The judge particularly appreciated the very fine detailed work around the main and tail where he couldn't see the "cutting out".  That comment meant a lot to me because they were the difficult bits in a photo that took around 12 hours to edit!  For my efforts I gained a "Highly Commended" in the Creative category of the clubs annual competition and it was only beaten by my other entry "Top Dog".
Told you it was a bit empty. Please come back in a little while.